Thanks for completing our end-of-year questionnaire – please find below your personalised next steps.
Step 1 - add and remove staff
If any staff who use Parent Hub are joining or leaving your school this year, you can manage this in Admin > Staff Members
To remove a staff member, click Actions > Remove Staff Member > Confirm
To invite someone new to Parent Hub, click +Add Members. You'll then be asked to enter their email address and name.
Setting up Parent Hub accounts for other members of staff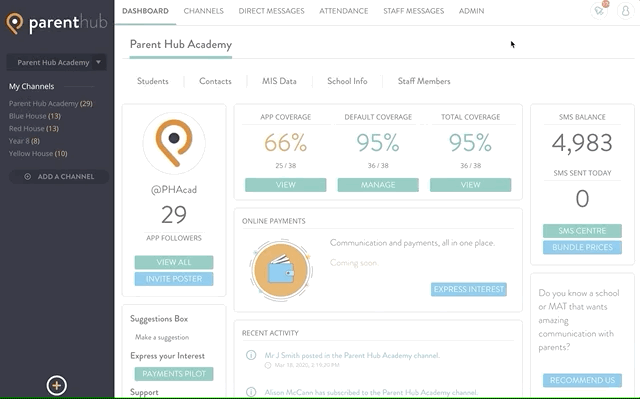 Once any new staff have signed up and accepted your invitation, you'll be able to assign them a role, such as Intermediate.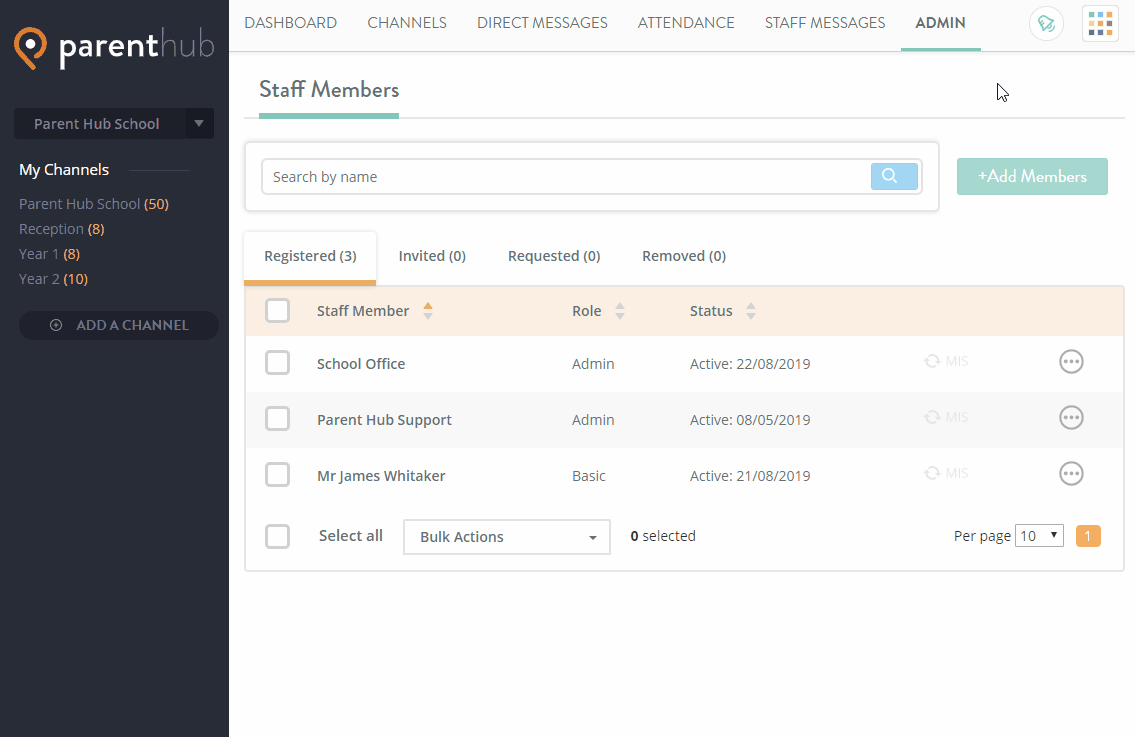 Step 2 – check your sending defaults
Make sure Parent Hub has a default, or preferred, method for reaching at least 1 contact for every student in school. Your 'default coverage' stat on the Dashboard gives you an instant picture of how close you are to achieving this: try to make sure it stays at 100%! Click Manage Defaults to fix this.

How to set up default SMS and Email sending for Priority 1 contacts
Step 3 – clean up your MIS data
Parent Hub's Parent Support section is designed to help you spot any errors that might exist in the contact data in your MIS. Head to Admin > Parent Support and click on the tiles to identify common issues, such as:
missing parental responsibility
missing or shared mobile numbers
Identifying issues with parent data in your MIS
Parent Hub syncs with your MIS each night automatically, but if you want it syncing during the day as well, just let us know on 0161 202 4141 or support@parenthub.co.uk
Step 4 - invite new parents to the app
Make sure you have a copy of your invite poster to hand (saved somewhere accessible)
Go to Send a Direct Message
Send to parents of 'whole school'
Edit contacts
Remove the app, and add SMS for 'P1 (not on app)' if not already included
Save & exit
Write a welcome message and attach your invitation flyer - remember to personalise the message using Custom Tags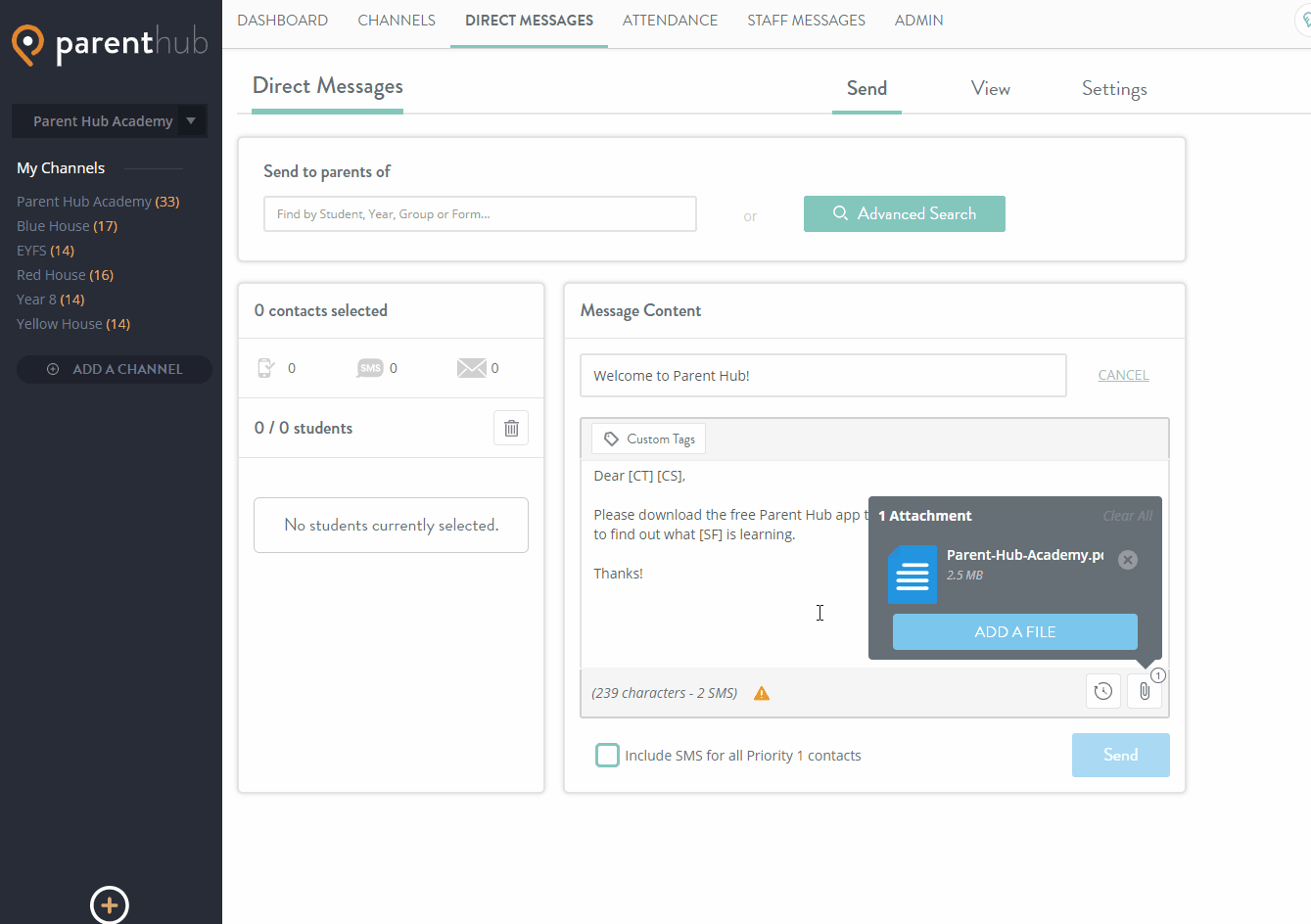 That's it! You're all ready for a new year of learning. As ever, if we can help at all, please give us a call on 0161 202 4141 or email support@parenthub.co.uk