Welcome to Parent Hub's online payments service,
powered by Stripe
– one of the world's largest Payment Service Providers (PSPs).
Please take a couple of minutes to familiarise yourself with the account setup pages you're about to complete.
1 Once your account is created in Parent Hub, Stripe will begin by asking you for some basic account information, starting with your type of business. We recommend choosing 'Individual / Sole Trader' as it does not require you to enter a Company Registration Number.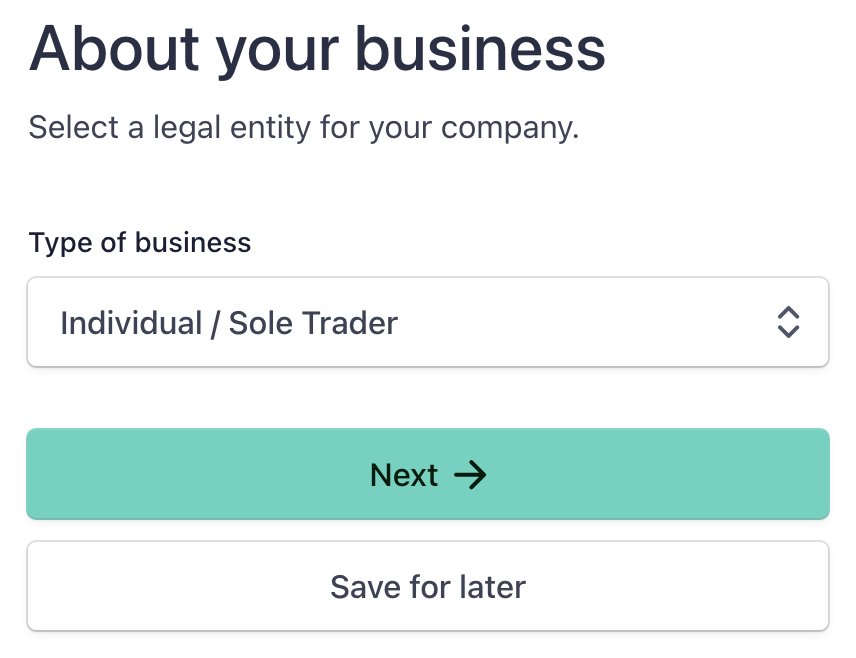 2 The next screen tells you that Business Details and Management and Ownership information are missing. Don't panic – just hit 'Edit' or 'Update' to complete them.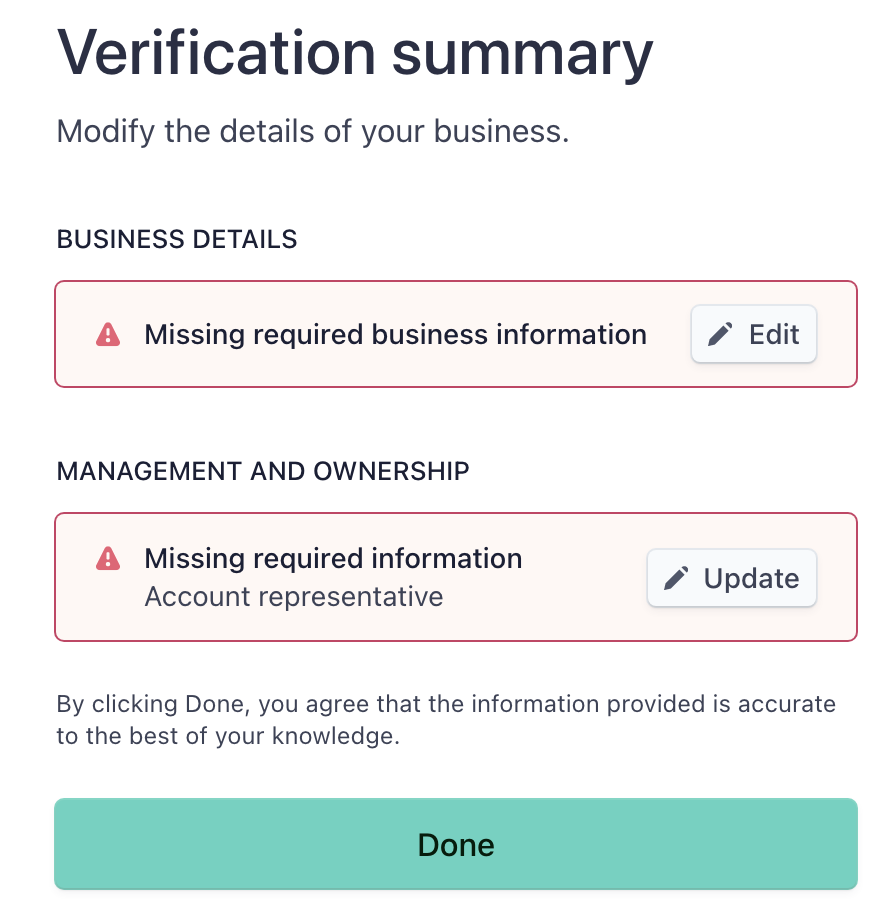 3 For 'industry', please choose 'elementary or secondary schools'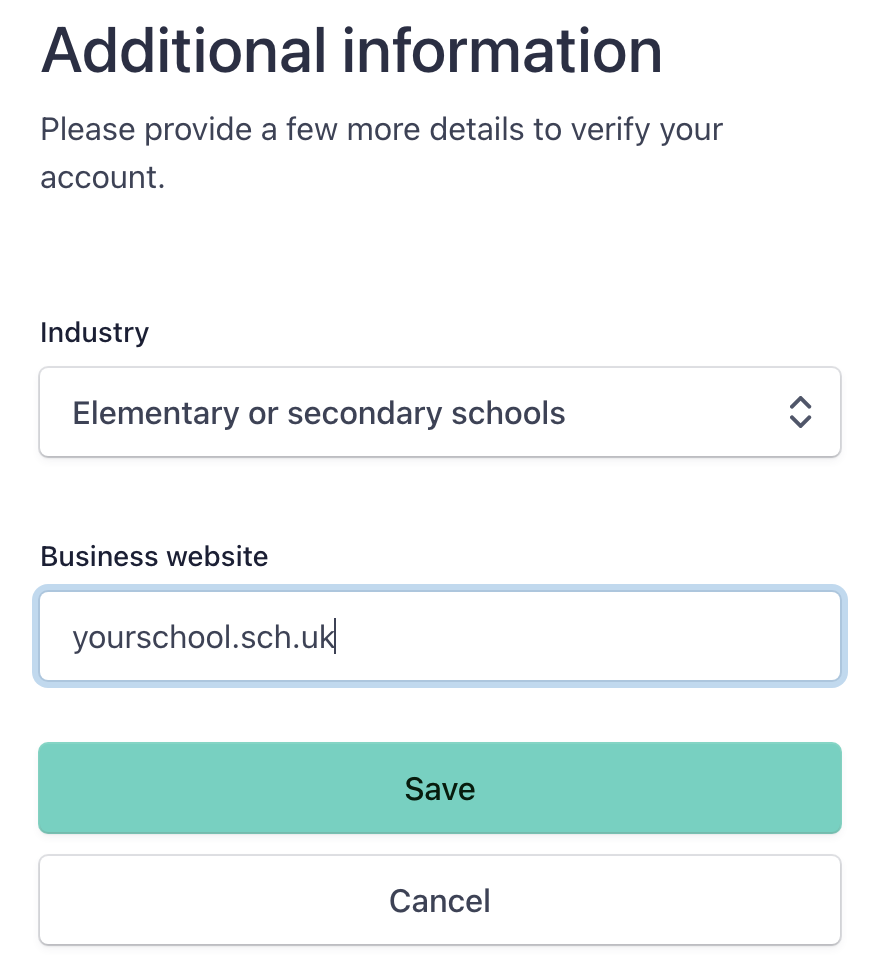 4 Next, you'll need to add details of an individual who will be responsible for the flow of funds through the account. This will usually be the School Business Manager or Headteacher. Please add school contact details at this stage: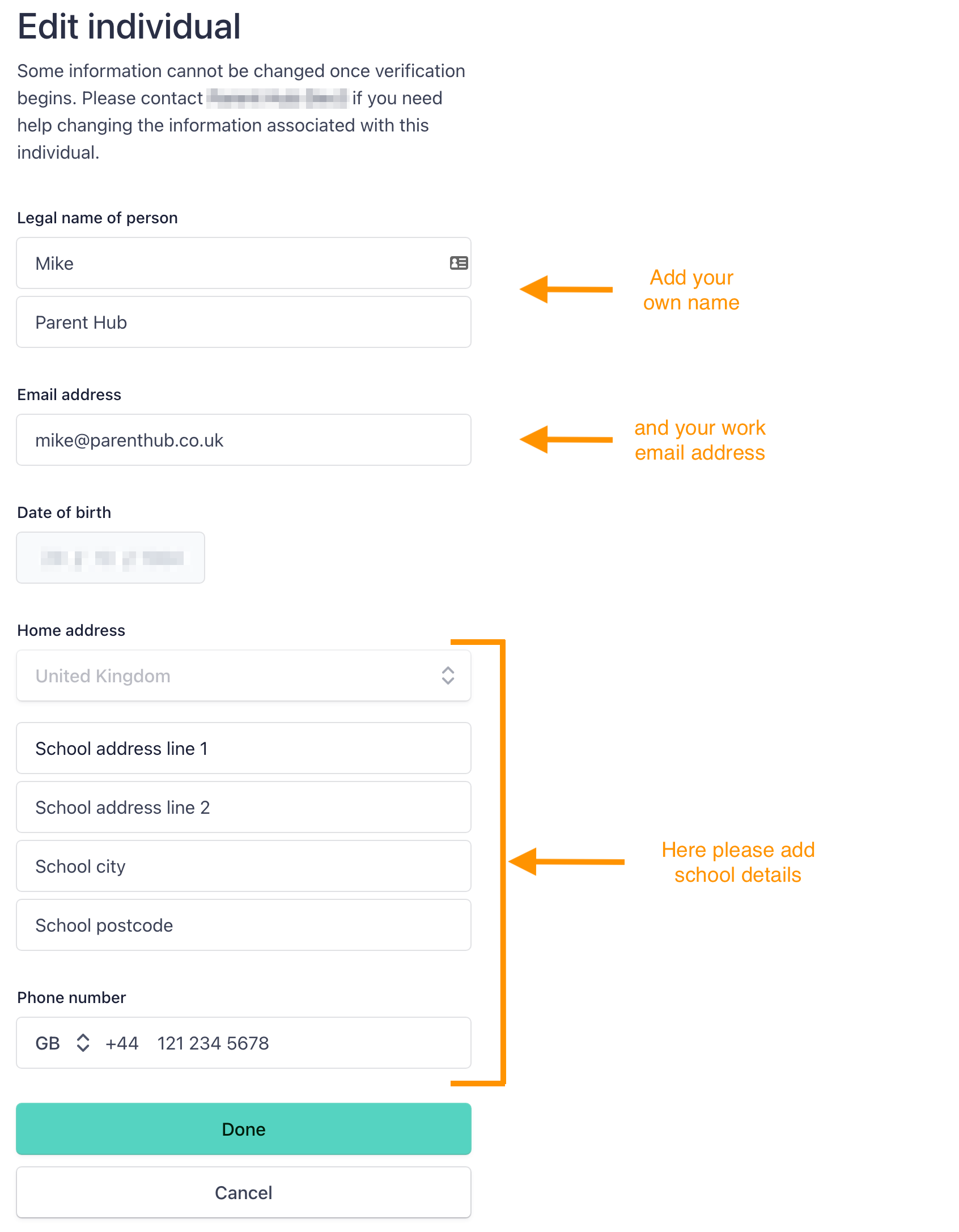 5 When that's complete, please click 'Done' to return to Parent Hub and add a bank account.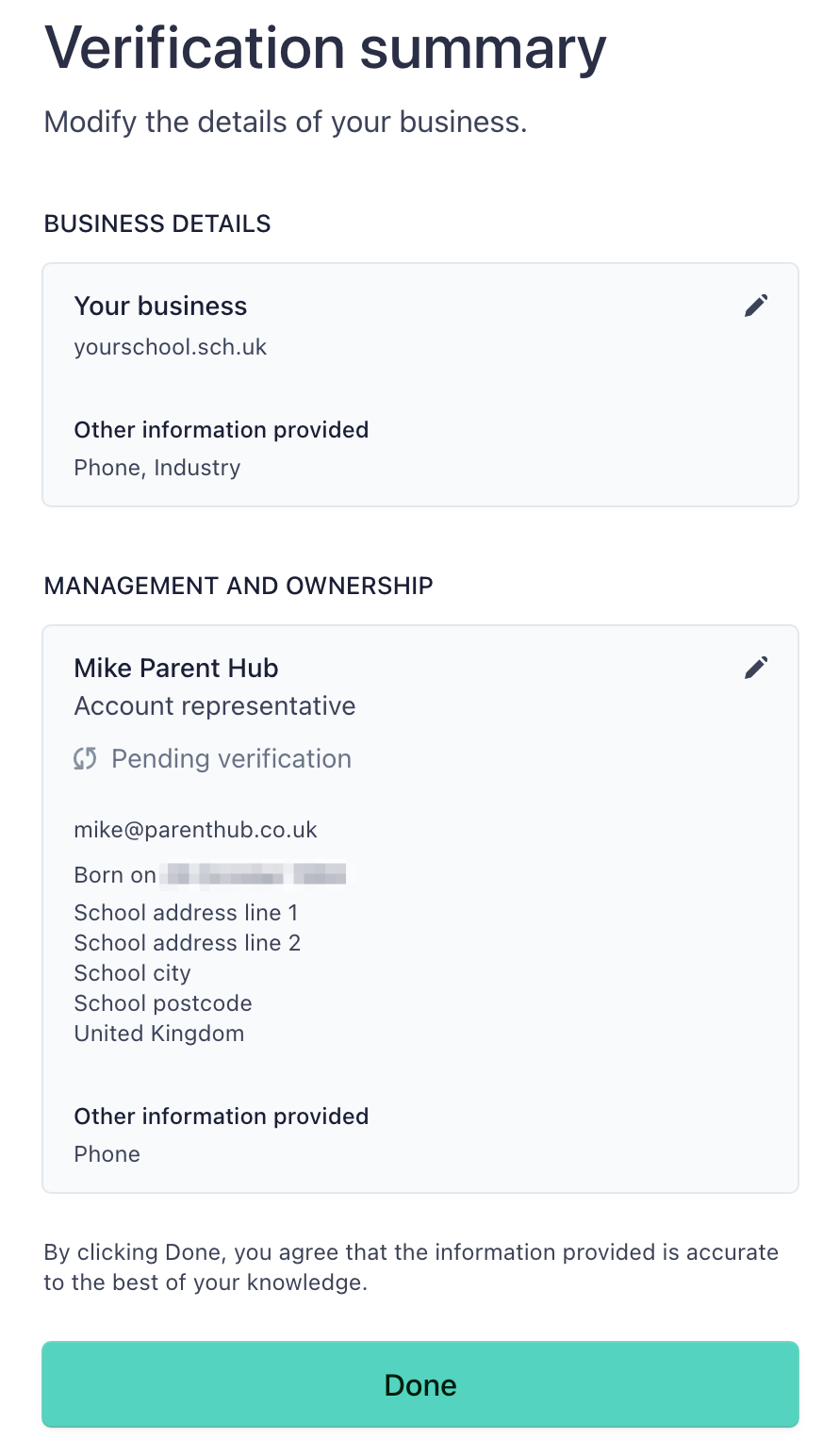 6 Add Bank Account > enter your school or local authority's bank account sort code and account
number.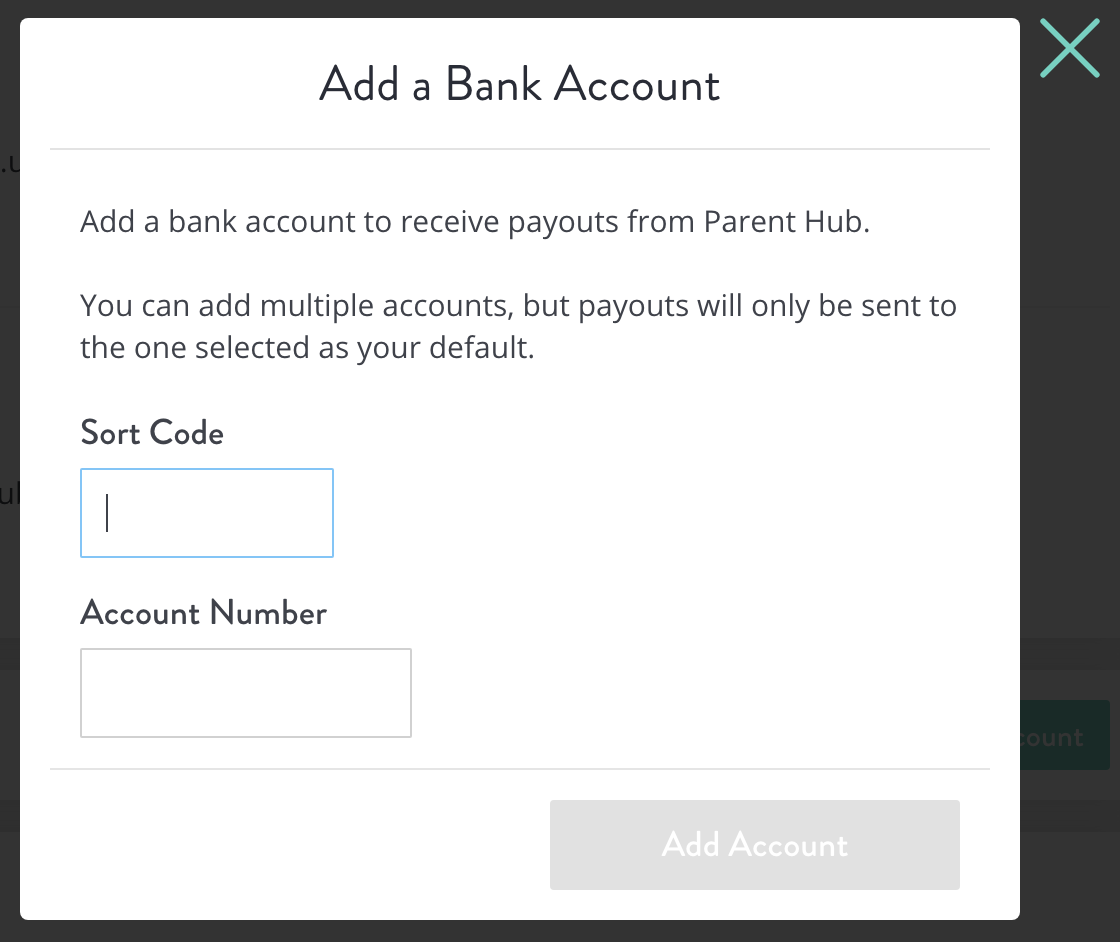 That's it – you're good to go! Time to create your first payment request.
Once your transactions reach a certain limit, we'll be in touch to request details of the account holder so that you can upload your proof of identity and address. Acceptable documents you can upload are as follows:
Frequently asked questions
Will anyone else be able to see the personal details I upload, like my date of birth?
No – only the account holder can access the 'Edit Account Details' button. Other Admin users see a panel that looks like this: