Whenever a new message comes in from your child's school you should receive a notification on your iPhone, just like you do with for a new text message, iMessage or WhatsApp.
If you're not receiving notifications, then you may have them switched off. To check this and turn them on on your iPhone, just follow the steps below.
Not on an iPhone? Check out our Android guide instead, HERE!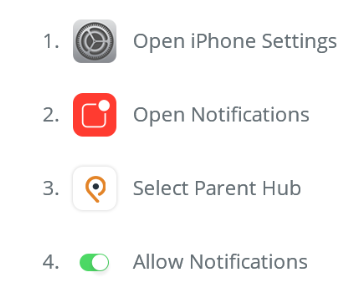 The Notifications screen should look like the screenshot, below: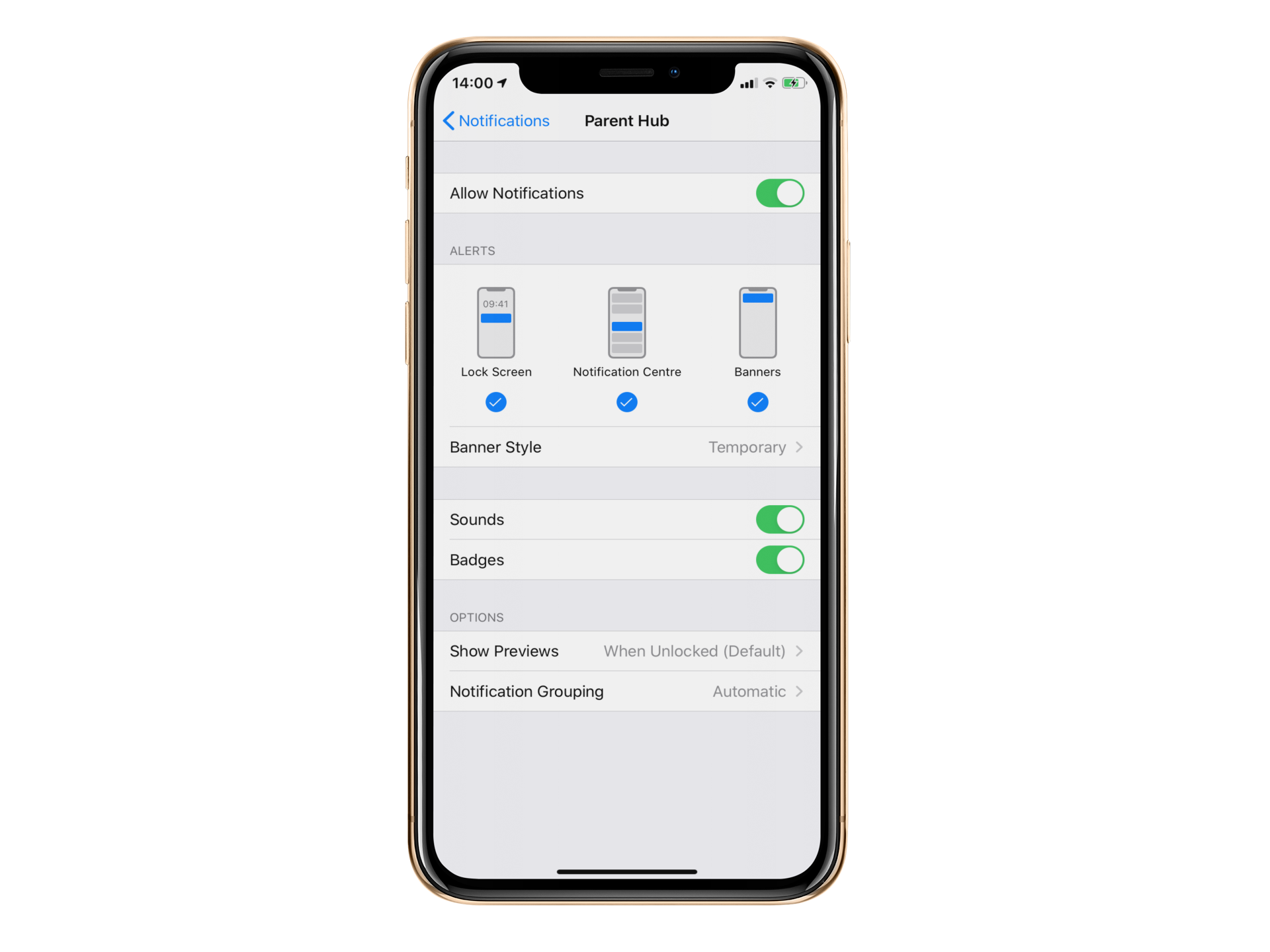 Parent Hub not listed in the Notifications menu?
If you have the app installed but there's no entry for Parent Hub in the notifications menu, then you'll need to 'kill' the app session. You do this by double tapping your phone's home button to reveal a view of the apps currently active on your phone. Find the Parent Hub app in this list and swipe it upwards to kill the session.
Reopen the app afterwards and you should be prompted with a pop-up to turn on notifications.
Still not receiving notifications?
If you've done all of the above and you're still not receiving notifications then please try logging out of the app and signing back in - there's no need to create a new account, just sign in with the same email address. This re-registers your phone with our notifications service.
If you're not sure which email address you signed up with, check by tapping P > Settings > Edit Profile.
Tap Logout in the main menu (if you've checked step 1, tap < back to get back to the main menu).
Choose Sign In from the welcome screen, and enter your email address and password.
STILL not getting them?!
If signing out and back in doesn't work then something's gone wrong and you'll need to get in touch with us so we can help. Just drop an email to support@parenthub.co.uk and a member of our support team will be in touch.