When you've finished with a channel, you can archive it to keep your channel list clean and tidy.
1. Tap on CHANNELS in the top navigation bar and select 'View All'.
2. Find the channel you want to archive, then tap on the actions button
> Archive channel > Archive.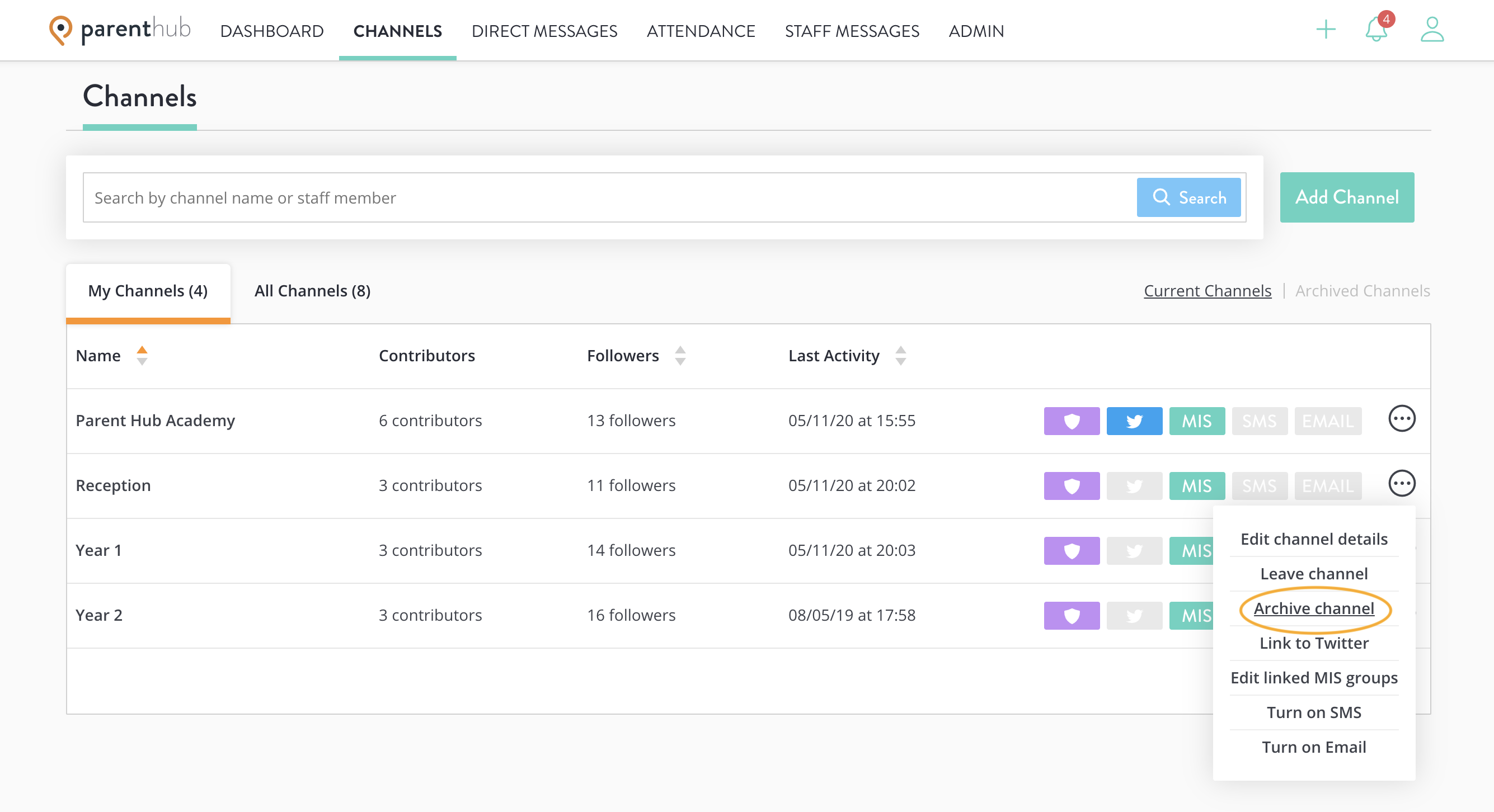 After the Channel is archived you'll no longer be able to post in it and it'll be removed from the Parent Hub app. You'll still be able to see the history of everything that was posted in this Channel by switching to the 'Archived Channels' view.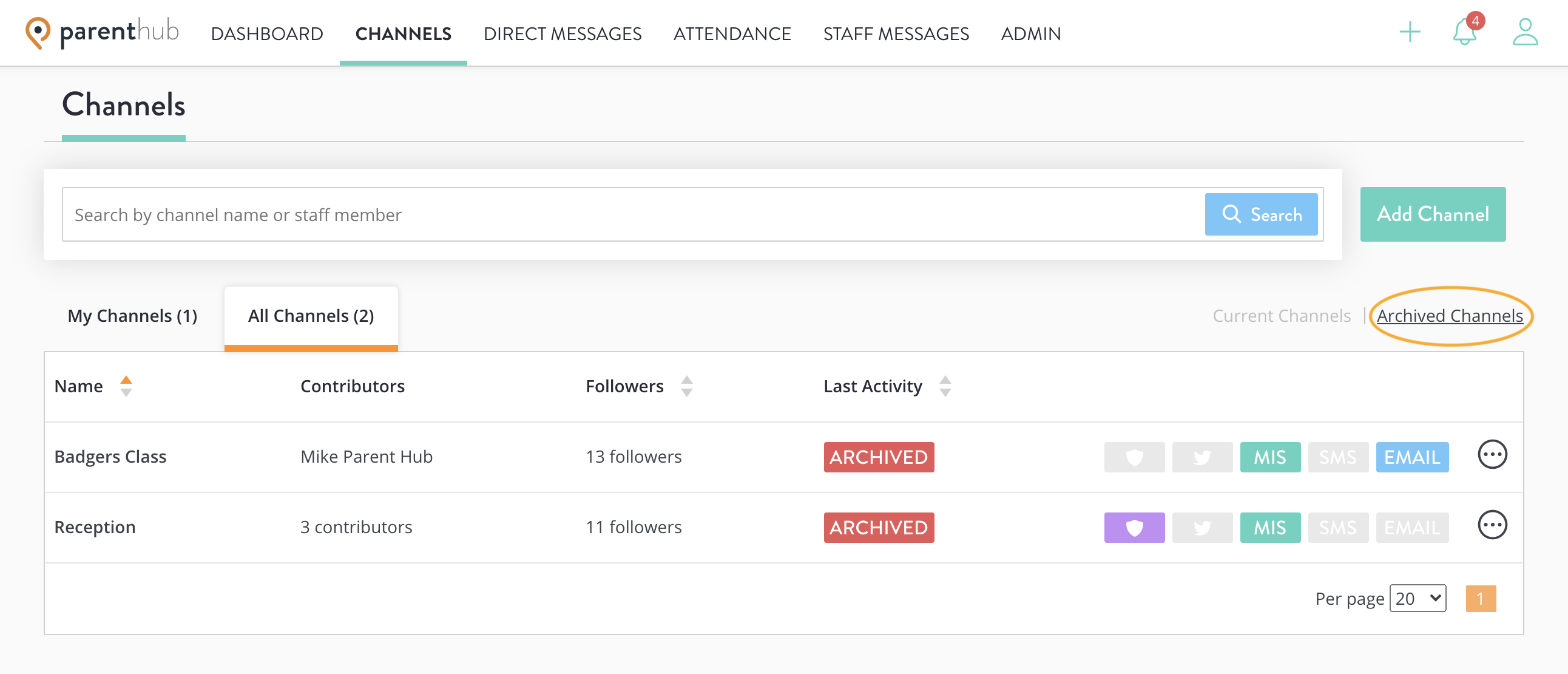 Archiving your channels is a good way to prepare for the new school year, especially if your class names change from one year to the next.