What are Channels?
Channels are the social media side of Parent Hub – perfect for engaging groups of parents, as well as the wider school community.
Every channel you create acts as a notice board with a particular focus, such as information for an individual year group, or an after-school club.
People following your school on the app can decide which channels to join, so they only receive updates that are relevant to them.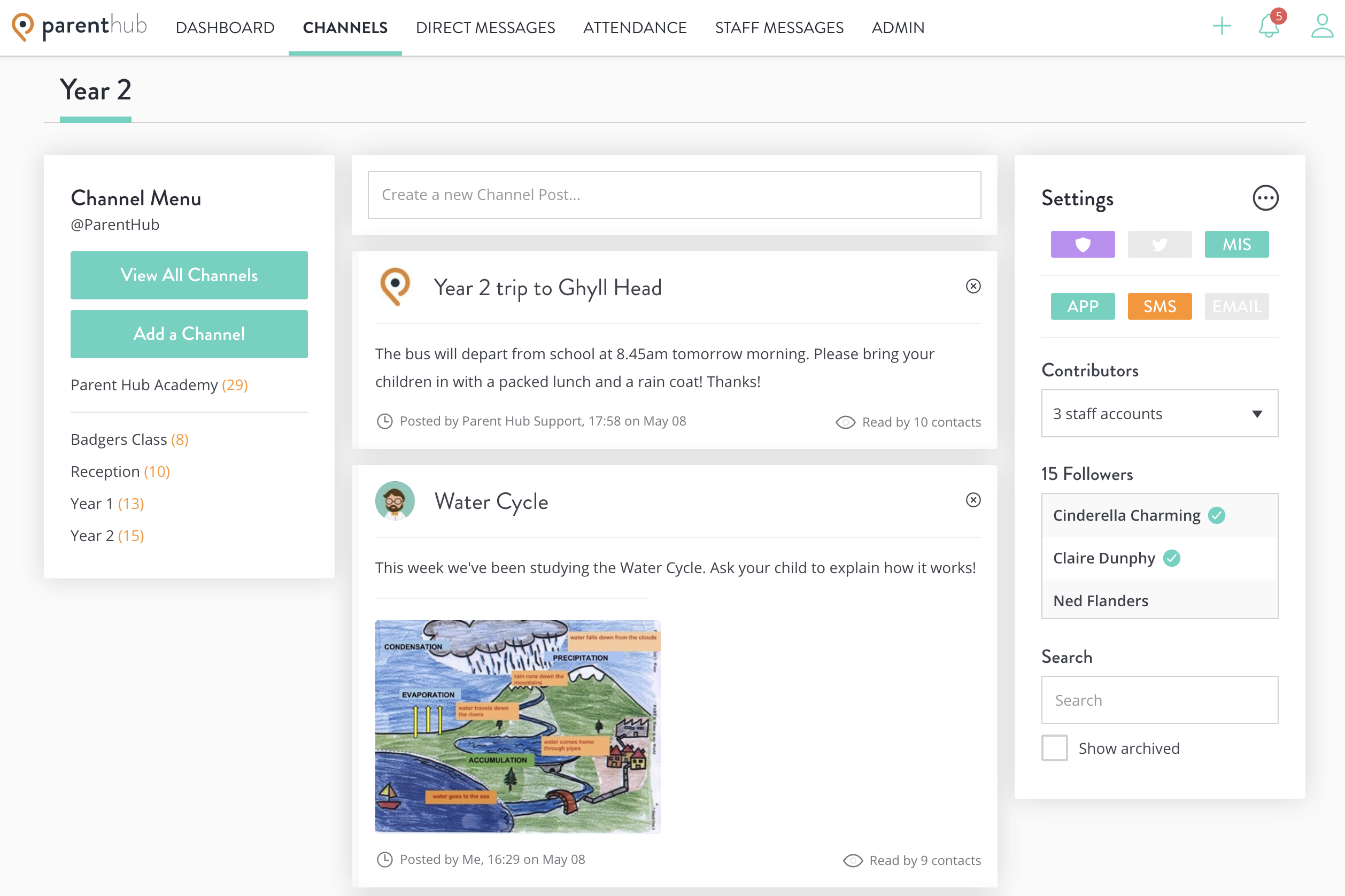 Linking Channels to your MIS
If your Parent Hub school is integrated with your MIS, you can make sure the right parents are automatically added to the right channels, by using the 'Link to MIS' feature. In a linked channel, your posts can reach people by app, SMS and email – just like with Direct Messages.
Click the link below to find out how to link a channel to groups in your MIS: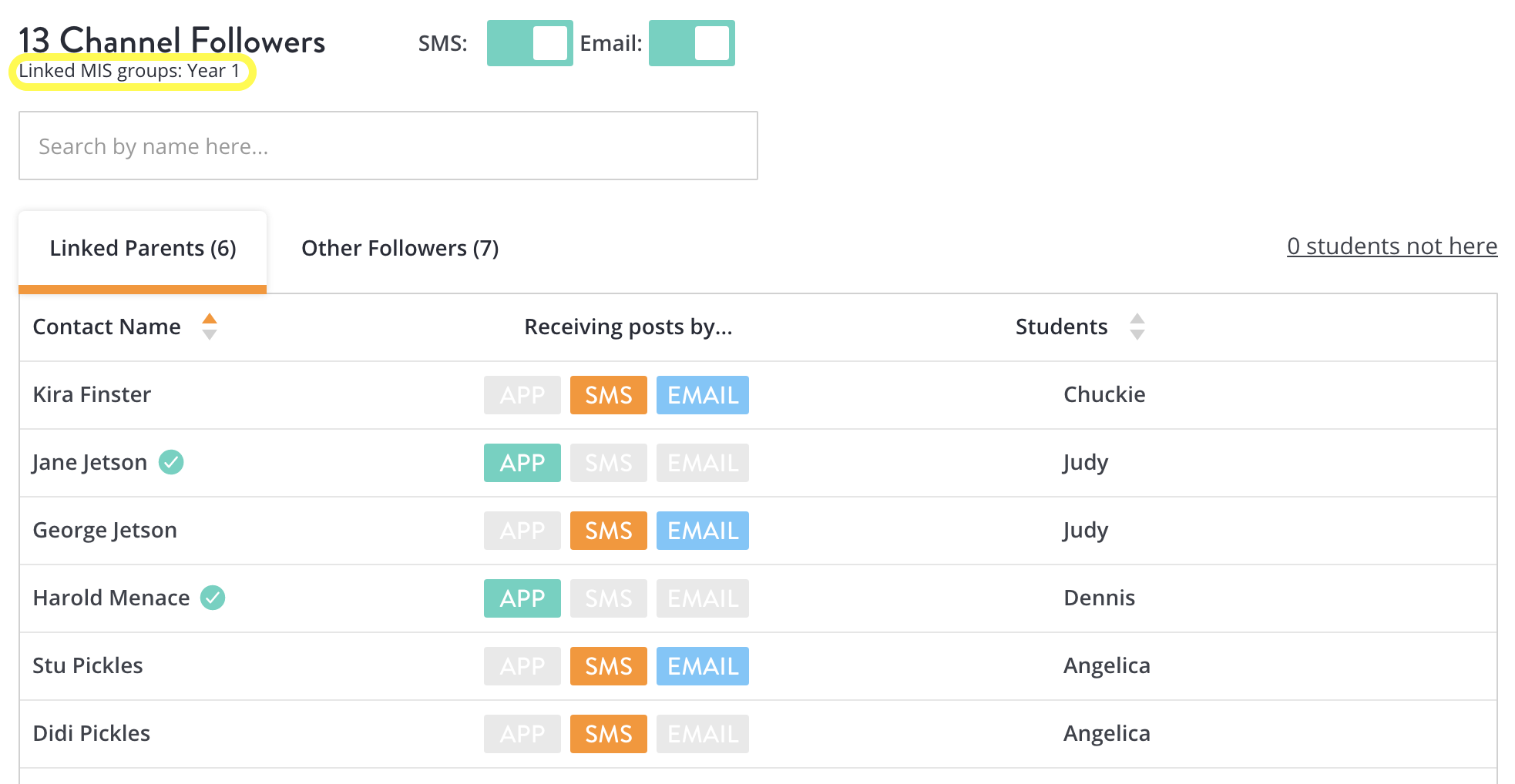 Sending a Channel Post
To send a channel post, select the channel, click in the posting bar, and type your message.
Every channel post you send needs a subject/title and main message before you'll be able to hit 'Post'.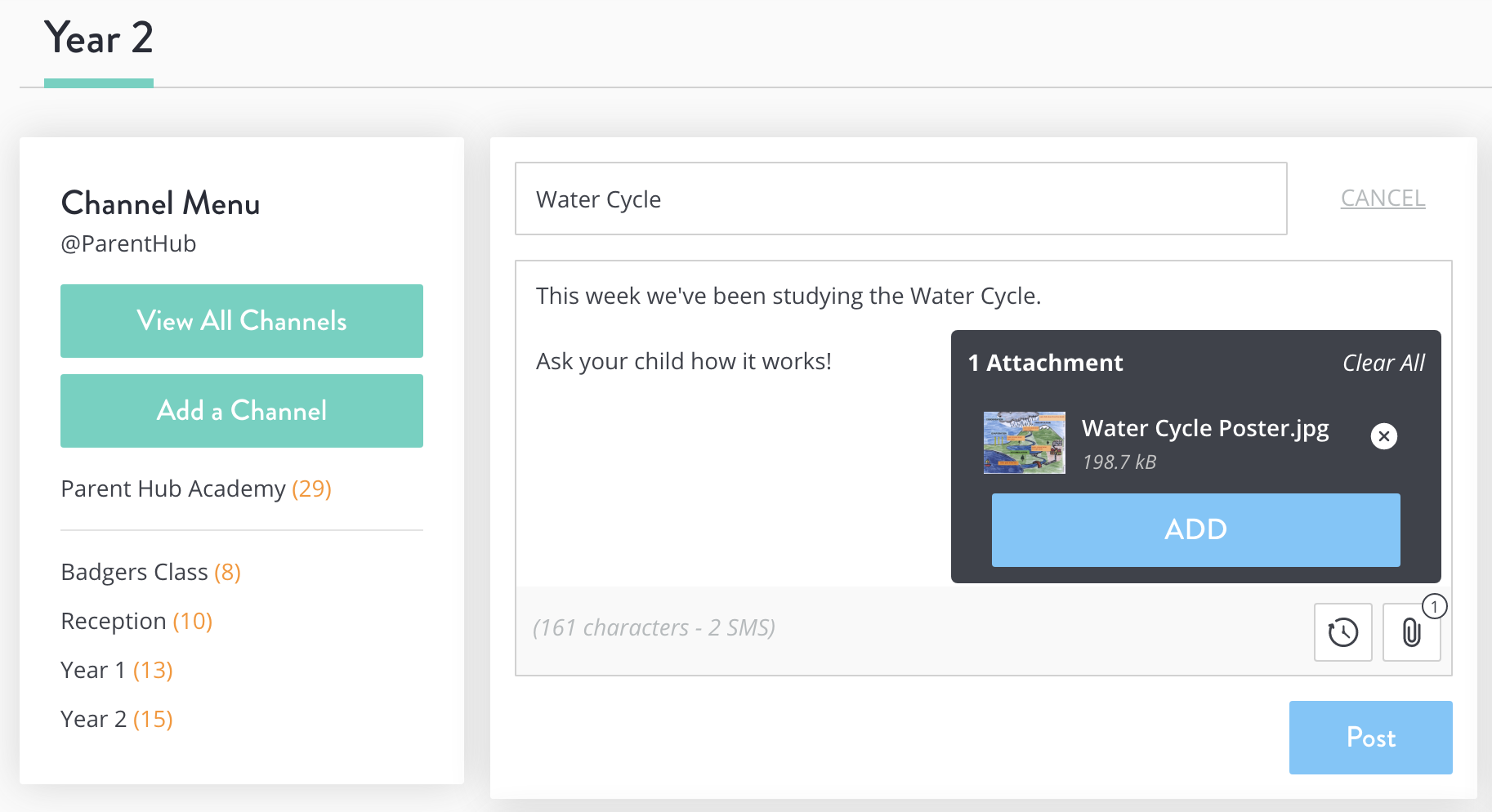 Send pictures, PDFs or Word documents. Schools on our Plus or Pro Plan

can attach up to 10 files or 50MB with each post; users on our Free plan can attach 1 file of up to 10MB with each post.
No one needs to miss out on your weekly newsletter. For parents receiving posts via SMS or email, there's a link to any attachments at the bottom of the message, which enables them to view files on our secure message portal.
Checking read receipts
You can check whether your messages have been read by clicking the 'Read by X contacts' link in the bottom right of each post.
Just hover your mouse over the 'Read by' icons to find out the time and date.

Archiving Channel Posts
Forgotten to attach the newsletter? Just tap the
top-right to archive the post and start again!
Any Channel Posts sent to the app will be removed the next time the parent taps into the app.
Adding other Staff Members to Channels
Staff can share control of channels, so class teachers, subject leaders and the admin team can all post in one place. Click on the Contributors drop-down in the Channel Settings menu to invite colleagues to join your channel.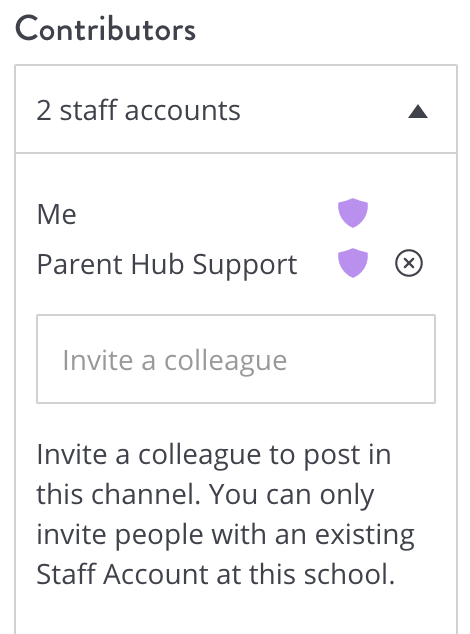 In order to add staff members to a channel, they first need to have a staff Parent Hub account at your school. Click the link below to find out how to invite staff to Parent hub:
Setting up Parent Hub accounts for other members of staff
Twitter Integration
You can link your channels to a Twitter feed, so that when you send a tweet using #parenthub, we'll automatically notify parents through the Parent Hub app as well.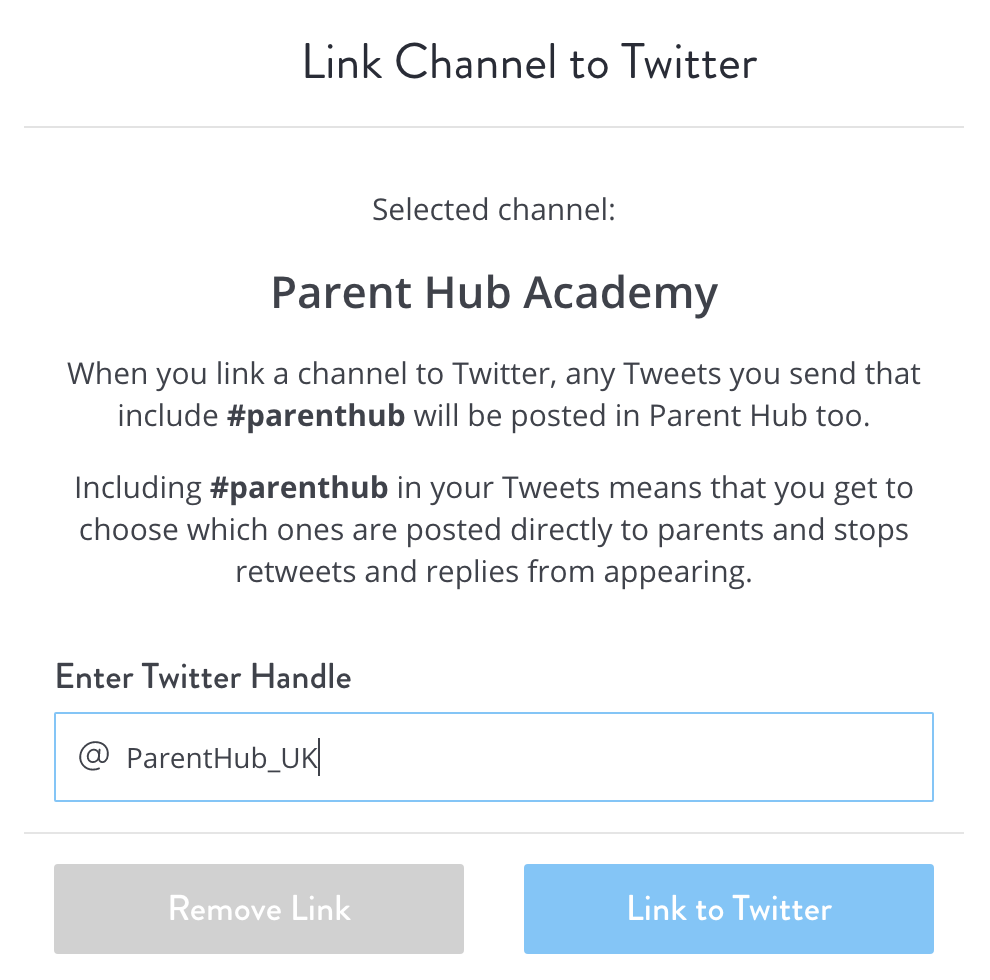 Check out our other guides for more tips and advice on how to get the most out of Parent Hub.