Staff permissions let School Admins control who can access the different parts of Parent Hub, and what they can do there.
If you'd like your staff to be able to send individual messages, promote them to either Intermediate or Advanced.
To make changes, head to Admin > Staff Accounts and click the Actions button
to the right of the row.
Then select a permission level and tap 'Confirm'.

We've created a reference guide so you can check the permissions for each user level: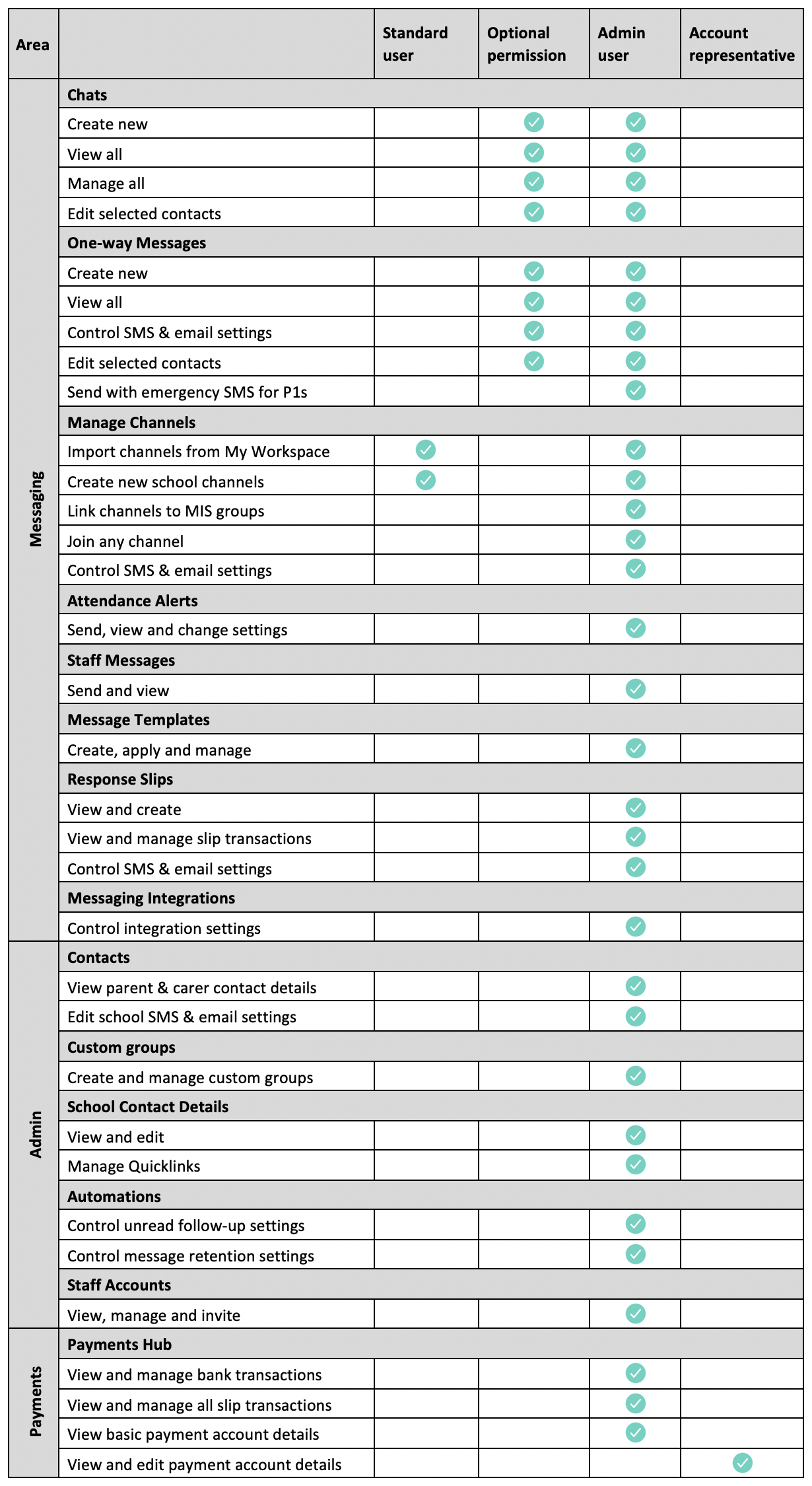 Channel Admins
Channels have an extra bit of control, because within a Channel you've got Channel Admins, who have control over that particular channel, even if they don't have Admin access anywhere else in the school. If you're a Channel Admin, you'll see a white shield in a purple block in main Channels table: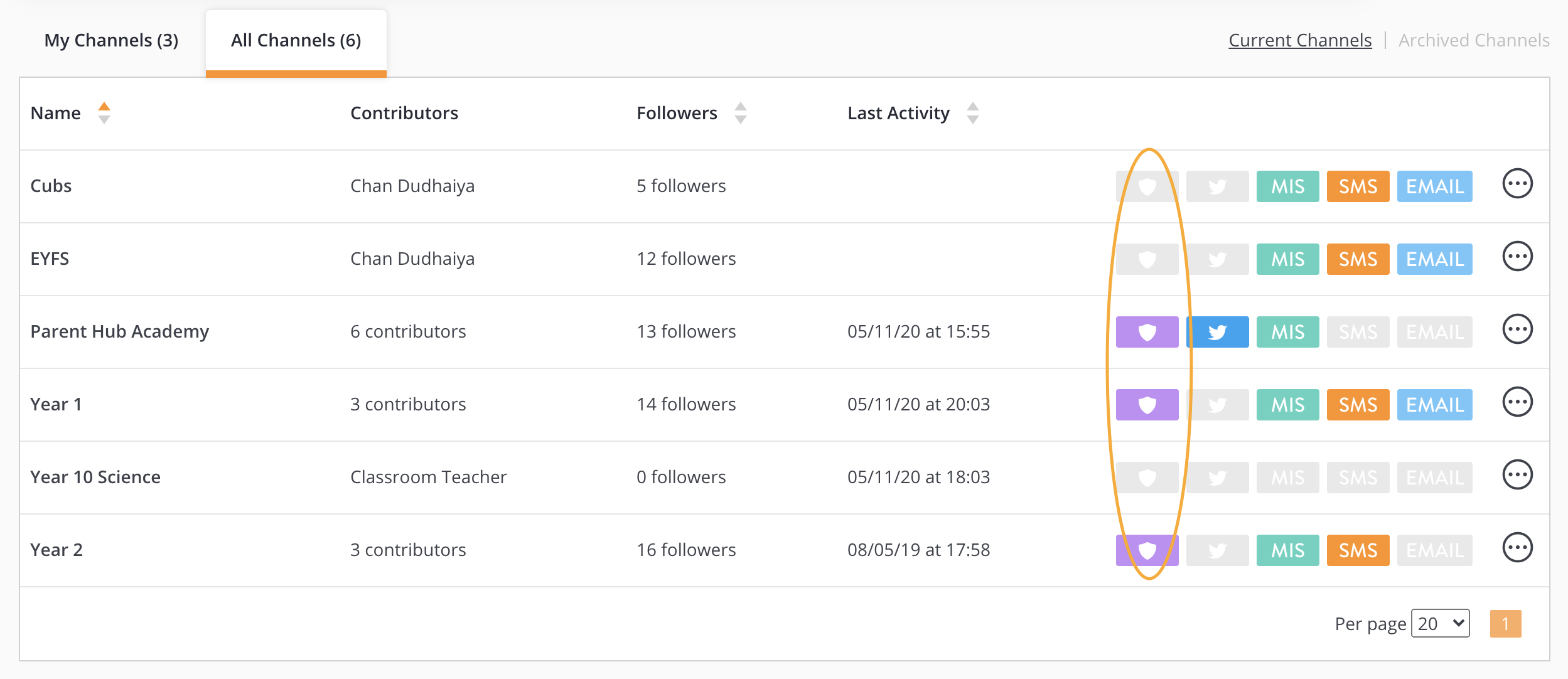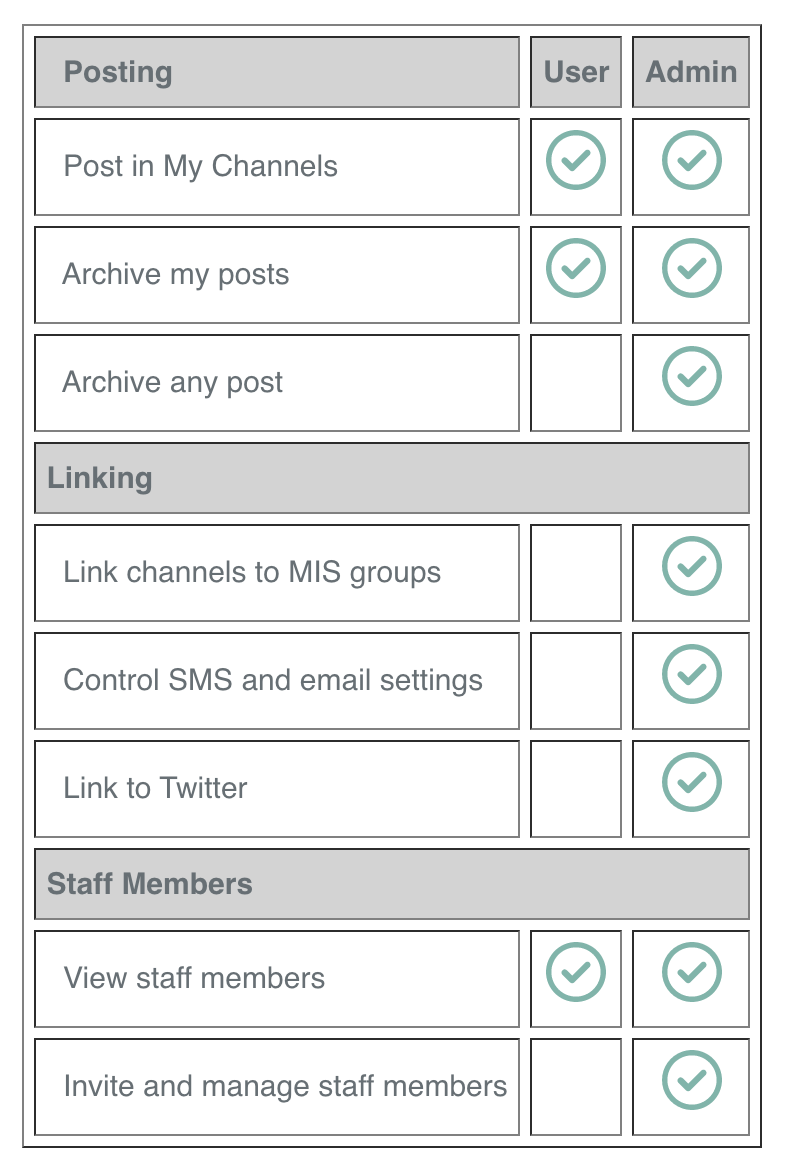 As always, if you've got a question or you'd like a hand with staff permissions, please get in touch on support@parenthub.co.uk or 0161 202 4141.