As students join and leave your school, your list of contacts will change. In this guide, we'll show you how to set up Parent Hub so that you can always reach new contacts as soon as they're added to your MIS.
To make changes to your sending defaults, just click 'Manage Defaults' on your Dashboard:

With Parent Hub, you can set SMS or email as the default – or preferred – sending method for groups of contacts, based on their priority ranking.
You can choose whether you'd like SMS or Email to go to contacts all of the time ("always"), or just to those who haven't yet downloaded the app ("until on app").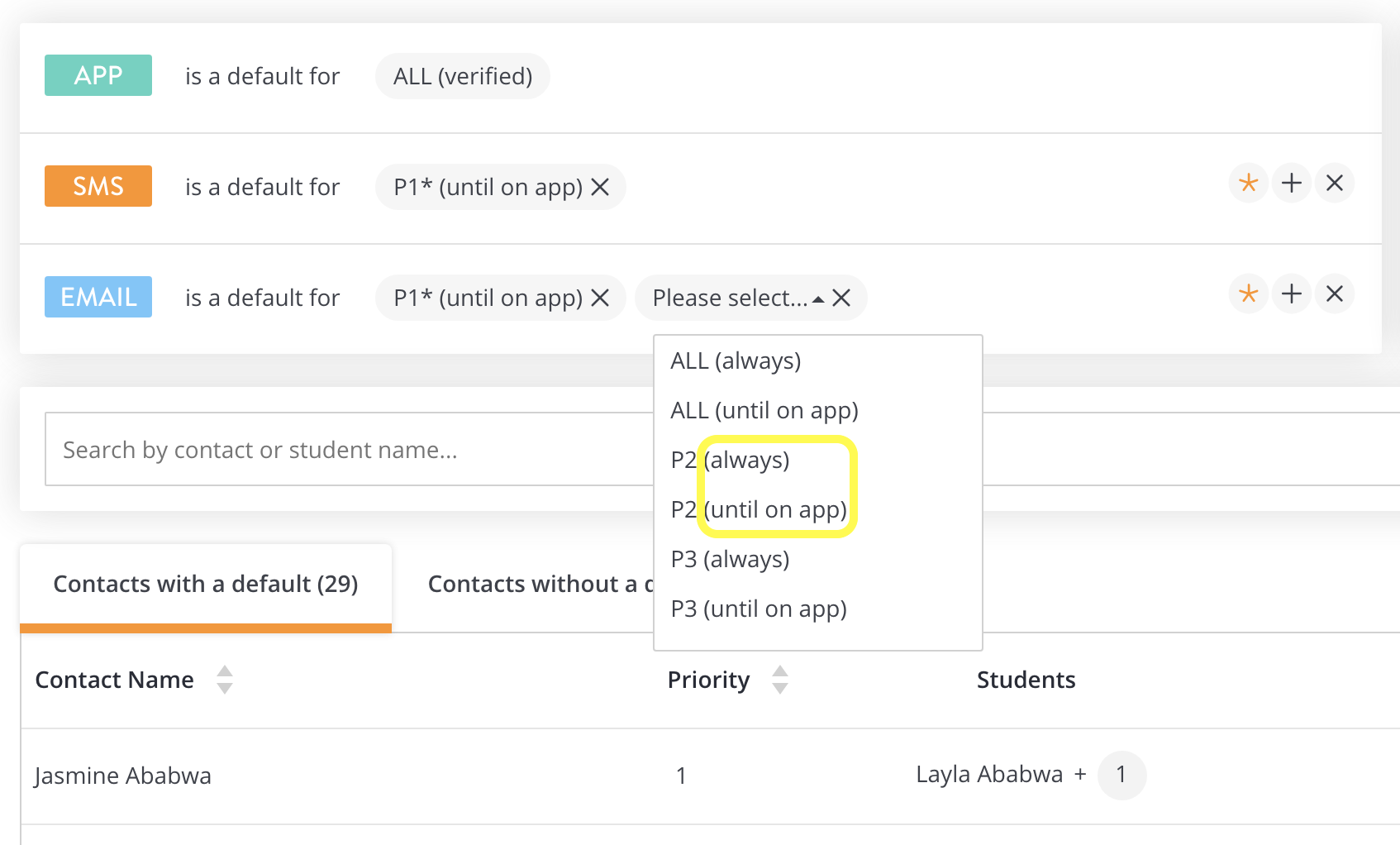 If you used Parent Hub before May 2019
If you used Parent Hub before May 2019, it's likely you'll see a 'manually assigned' pill in the SMS and/or Email sections the first time you first go to this page.

We've applied your existing SMS and/or Email settings for individual contacts, so that you can continue using Parent Hub without needing to change a thing.
Since June 2019, however, we've made it easier for you to manage how you contact groups of parents, using priority pills that will take care of this automatically. This means that when new students join your school, the contacts of those students will be assigned default sending methods in line with their priority ranking.
To set this up for your school, just tap the 'x' icon to the far right of the SMS and Email sections, and you'll be ready to get started.
Setting up default SMS and Email sending for Priority 1 contacts
Let's say you want all Priority 1 contacts who don't have the app to receive your messages via SMS, just click the '+' (add) button in the SMS section, and select 'P1 (until on app)'.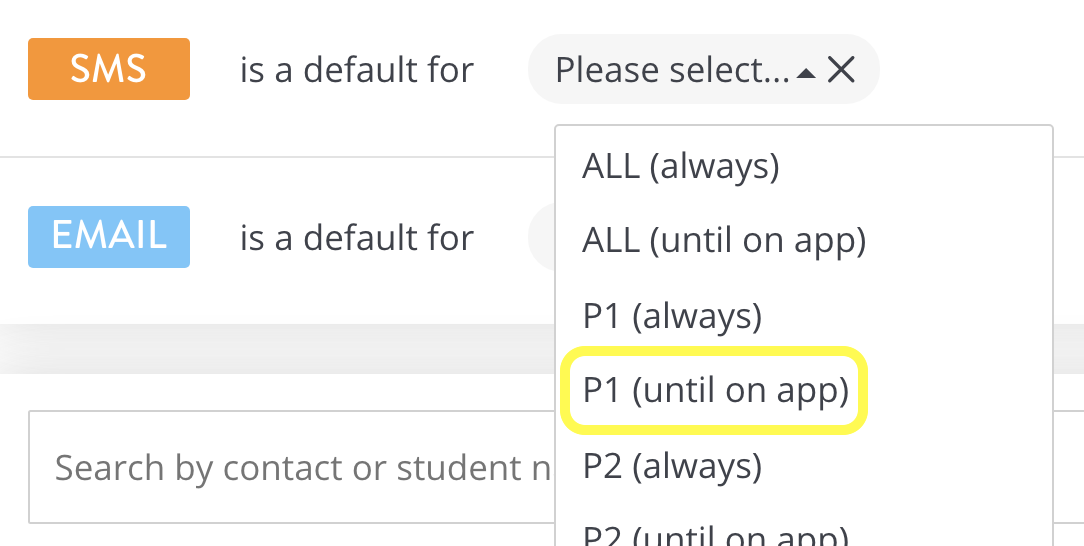 You'll see that the table below updates to show your changes. From now on, Priority 1 contacts who aren't yet on the app will, by default, receive your messages via SMS. When contacts downloads the app, we'll automatically stop sending them text messages.
If you'd rather continue sending texts to Priority 1 contacts even if they have the app, you can select 'P1 (always)', instead.
You can add more than one priority group, in the same way, or select ALL from the list to apply the setting to every contact in one go.
For finer control, we've made the icons in the table clickable too, so you can change how you contact one parent without affecting the rest of the group.
Just tap into the 'Contacts without a default' tab at the top of the table, search for and find the contact you're after, and tap the icon of the sending method you want to add.
After tapping 'Apply' you'll see a MANUALLY ASSIGNED pill in the SMS and/or Email section in the top left panel.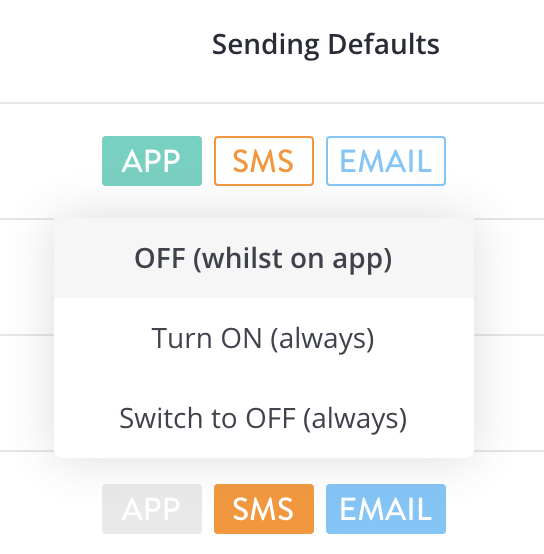 Don't forget to check out our other guides for more tips and advice on how to get the most out of Parent Hub.